Gregory J. Smith, Esq.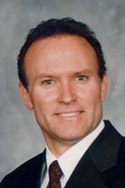 Gregory J. Smith has been an attorney for more than 20 years, has focused on employment law since 1988, and advises clients on a daily basis concerning all of the day-to-day employment law issues employers face. He defends employers in state and federal courts and before regulatory agencies, including the State Labor Commissioner, Department of Fair Employment and Housing, the OFCCP and the Equal Employment Opportunity Commission. His practice focuses on counseling employers, and the defense of claims filed by employees with state and federal agencies. Mr. Smith is focused on providing clients with immediate responses to employment law questions and aggressive representation. One of his goals is to assist clients in the development of up-to-date and legally sufficient employment policies. When a client has state-of-the-art employment policies and is able to obtain immediate consultation regarding employment law questions, the client is in much better position to avoid costly litigation. He graduated from the University of the Pacific McGeorge School of Law (J.D. Degree). While in law school, Mr. Smith was on the editorial board of the Pacific Law Journal. He currently serves as an editor of The PDI Global Employment Law Briefing. Mr. Smith is past chairman of the board of the Fresno/Madera Chapter of the American Red Cross and is a member of Leadership Fresno, Class XII.
For over 20 years, attorney Gregory J. Smith has fostered personal relationships with clients designed to meet their specific needs. As in any service-based relationship, the interests of the client are best served by long-term relationships during which the specific needs of the client are understood and consistently met.
Born Sacramento, California, September 20, 1960. Admitted to California bar 1986; U.S. District Court, Eastern District of California. (1986); Northern District of California. (1988); Central District of California (1993); U.S. Court of Appeals, Ninth Circuit (1988); Federal Circuit (2004). Education: California State University, Sacramento (B.S., with honors, 1982); McGeorge School of Law, University of the Pacific (J.D., with distinction, 1986). Member, Pacific Law Journal, 1984-1985. Member, Editorial Board, Pacific Law Journal, 1985-1986. Legal writing instructor, McGeorge School of Law, 1986. Recipient of American Jurisprudence Awards for excellence in (1) Property, (2) Decedents, Estates and Trusts, and (3) Community Property. Member: Fresno County and American Bar Associations (Employment and Litigation Sections). State Bar of California. Mr. Smith is a former Board Chairman of the Fresno/Madera Chapter of the American Red Cross and is a member of Leadership Fresno, Class XII. Mr. Smith expertise covers all aspects of employment and labor law including civil rights; discrimination; wrongful termination; sexual harassment; employment policies; as well as litigation in federal and state courts and before various administrative agencies (California Labor Commissioner, Federal Department of Labor, National Labor Relations Board, Agricultural Labor Relations Board, Occupational Safety and Health Administration, Workers' Compensation Appeals Board, Unemployment Insurance Appeals Board, etc.).
Mr. Smith can be reached by e-mail at gsmith@gregsmithlawfirm.com.