Contact Us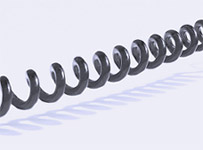 The Law Office of Gregory J. Smith is strategically located in Central California serving the entire State of California.
Fresno Headquarters
Address: 516 W. Shaw Ave. Suite 200, Fresno, CA 93704 Map
Phone: (559)221-5100
Facsimile: (559)221-5126
General Inquiry
Email: admin@gregsmithlawfirm.com
Please consider the following risks prior to sending e-mail to our firm:
If you are not a client of the Firm, your e-mail may not be considered privileged or confidential.
Since e-mail communication is not a secured means of correspondence, your message could be intercepted by an outside source.
Among other risks associated with e-mailing, you may also subject yourself to a waiver of the attorney-client and/or work-product privileges.
The act of sending e-mail to our firm or its attorneys does not create an attorney-client relationship.
To establish whether or not an attorney-client relationship is feasible, you must first call our office and make an appointment for a legal consultation. Once an attorney has reviewed your case, you will be informed of the firm's decision to either accept or decline your request for representation.